As vaccinations are on the rise and incidence rates are starting to decline again, things are looking up — especially for Aspen Flight Academy students, many of whom have made some big strides now that they've been able to resume their in-simulator or in-flight training.
"We have had several students hit major milestones in their pilot training here in Aspen," said Kate Short, aviation director at Aspen School District.
Those milestones feel even more momentous to many students, who had to overcome more hurdles than simulation training. Far more arduous, in fact, was maintaining one's aviation studies without access to those simulators.
Joseph Clark had hopes of being able to complete his first solo flight around his 16th birthday, in July last year. He'd started classes in August 2019, after all; it felt like a reasonable goal.
"COVID shut things down in March, so aviation was shut down," he said in an interview Saturday. "I was also studying for my written test, and that got shut down. It ended up being a little while. I started flying again in August."
His plans were derailed by more than a year, but the circumstances of a pandemic didn't stop Clark.
"I did online tutoring with Kate, got my private pilot program in December and then soloed on Feb. 2. That was really fun. It was exciting; I feel like it was a goal of mine for a really, really long time — like fifth or sixth grade," he said, noting that both his father and grandfather were pilots in their respective careers. "My grandparents came, my family came. It made it really special. My dad soloed in the exact same airport."
This summer, his eye is on earning his license as a private pilot. But juggling extracurriculars as a junior pursuing an International Baccalaureate degree is proving to be another difficult chapter.
"I think online school helped me out a bit. I'm doing IB diploma, [and] that's been the academically most rigorous year of my life. Before, it wasn't a problem at all," he said of the balancing act while en route to Delta Saturday morning for a soccer match. "Eighth grade, freshman year, second semester of sophomore year — I've done an aviation course. Junior year, I didn't have time. That's been the most difficult part: studying in my schedule."
But Clark doesn't regret a minute of it.
"It's been super fun. It's definitely a rewarding experience when you put the time into it," he said, adding that he's looking at post-secondary options with aviation programs.
Eye on the prize
Zane Zachary, too, had his aviation timeline go askew, as well.
"I was getting ready to do my first solo flight — it was scheduled for the week that everything got canceled and shut down. I eventually got so fed up with all the COVID rules, I asked the board — a couple of kids, including myself — asked the board if we could have an exception. Just because of the generosity and kinds and hard work, we were able to resume our flight training in early May of 2020," he said. "At that point, I started flying — I got a couple of flights in under my belt, I got to solo."
Then the Grizzly Creek Fire sparked, leading to many days of canceled plans.
"When July came around, I was ready to take the test to get my license, and the fire started. You couldn't really fly. It was like, you could get up and literally have to wait for a good day to fly," he said. "The fires, they were a real pain in the neck. I had to reschedule my test probably five times. Sometimes, you would schedule it in the morning, and you'd get there, and the smoke had moved in. That was just a mess."
But even when classes were limited to virtual platforms, Zachary said his aviation course created motivation to keep up with the online learning model.
"Kate did a great job — we absolutely had stuff to do. Some online classes just said, 'Now you have a free period; go hike up Smuggler,'" he said.
Rather, Short had her students delving into the "Mountain Flying Bible." And working on NASA simulators made available on its website.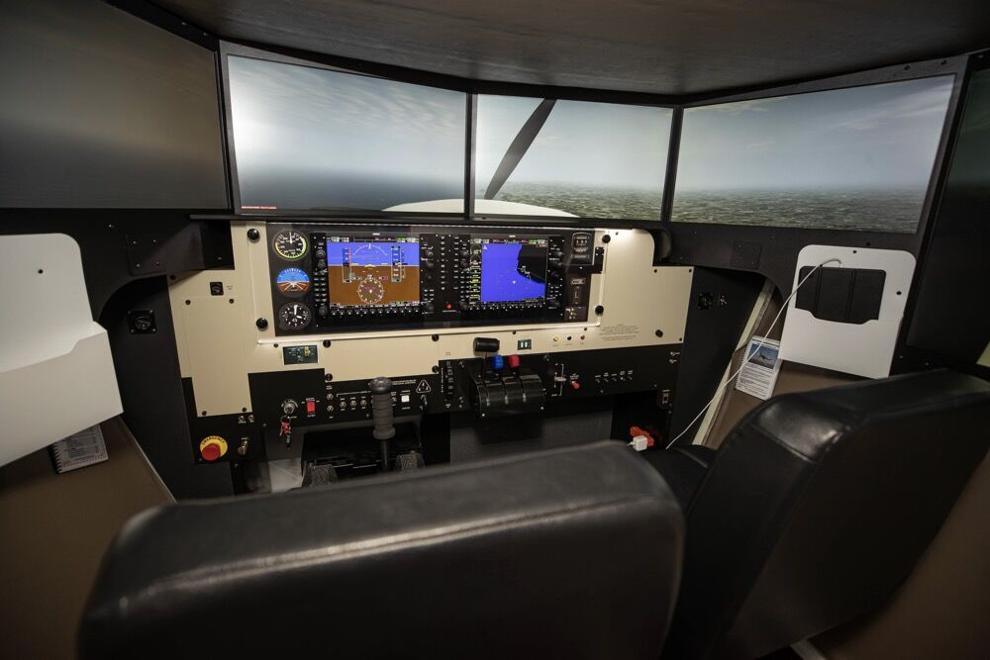 "NASA has a STEM part of their website for students," Short said. "The thing that's been pretty fun about the COVID times is it's given us the opportunity to be a little more exploratory — there's a lot of great online resources and simulators that students can have a little more flexibility in exploring."
Still, she didn't mince words: having her students back in the classroom has absolutely been "wonderful."
"I think it's made everyone appreciate the resources we have access to in person, as well," she said of the COVID-19 shutdowns. "We've seen a big uptick in participation in after-school programs, using the simulators, because people have been missing it."
Zachary, for his part, is looking ahead, already having earned his private pilot certificate and aiming for his next rating.
"Right now, I'm studying for my instrument rating, and that would allow me to fly in clouds. The current license I have, I have to have visual references outside. The instrument rating, that's what all the airlines are using, just because they're not going to always have visual references," he said. "It gets pretty complex. That's kind of the last part of learning how to actually fly."
Funding a way
It's those kinds of complexities that excite sophomore Evelyn Stefli, who even while anxiously awaiting the results of her recent scholarship application with Aircraft Owners and Pilots Association, or AOPA, spoke passionately about the nuts and bolts of the aviation curriculum from which she feels she's benefited so much.
"Right now, I'm working on just learning how to do takeoff," she said. "We do maneuvers in the sky; we do steep turns, slow flights and stalls. The angle of attack is the angle of the plane in comparison to the ground, or to the horizon. The angle of attack, when it increases too much, the plane kind of loses control, and that's called a stall. We put ourselves in stalls so we learn how to recover from them."
Like her peers in the flight academy through the school district, Stefli felt the impacts of the forces of nature that stalled her own learning trajectory.
"Aviation, when you're a pilot, you have to be a master at multitasking. That's a skill you have to acquire, like all other skills, by practicing and really using them. I went so long without flying — as a bunch of people did, with all their other things — by the time I got back in the plane, I'd almost forgotten everything," she said.
And getting back into the cockpit isn't quite like riding a bike, she noted. But eventually, the basics came back to her and she felt she was able to move forward. The whole experience was one of combined frustration and determination: while she knew she wanted to overcome the immediate obstacles and prevail in her aviation passions, she also recognized that every setback came with literal dollars attached to it.
"Aviation is really expensive. My mom was kind of happy that we were saving money for a little bit," she chuckled. "You have to pay for renting the plane and you have to pay your flight instructor, and it adds up to like $350 every lesson."
On the nonprofit's website, the Aspen Flight Academy outlines an estimated $15,524 tuition for the private pilot license program.
But Stefli continued that she felt supported by Short in particular, who — in addition to providing Stefli's initial inspiration to explore aviation through a backpacking trip via the district's Experiential Education, or ExEd, program, during which Short told Sefli of the program — also regularly brings to students' attention any scholarship opportunities.
Short, for her part, feels the proverbial hangover of the pandemic but doesn't feel her students were irreparably disadvantaged by it — after all, she can simply look to their achievements as a guiding point.
"We've had probably more hit milestones in the 2020-21 school year than we have in a long time," she said.
Asher Fite, a senior, echoed that sentiment. Equipped with a flight simulator in his home, he's been able to study independently as well as through the flight academy.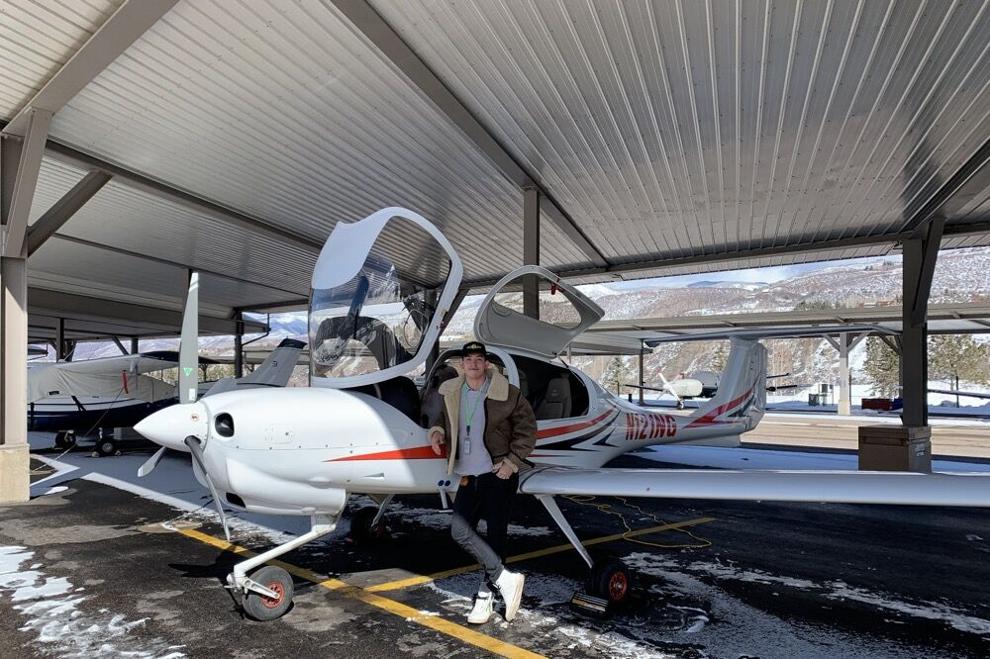 "You can't really learn how to fly a plane without flying a plane, he said — but, he added: "I think it's become all so readily available even before COVID that it's not a difficult thing to do on your own."
Fite wasn't the only Aspen Flight Academy student to tout the "Every Student Flys" program, either. Even though Fite has been interested in aviation, it was that program that became a sort of more formal entry point to the world.
"They take you to the airport, and not only do they give you an introduction flight, but they take you around to the town … and they show you what it's like to be up there. They walk you around to hangars. You talk to flight mechanics. All these different aspects of aviation, they show you," he said. "Since then, I've been at the airport ever since, flying around getting ready to get my private."
Even having aviation as an in-school elective is an amazing access point to an industry otherwise wrought with barriers to entry, as noted by Elijah, a junior, who moved to Aspen from Chicago.
"I used to live in Chicago, and my grandfather flew in the Navy. I'd always been really interested in flying, mostly because of him. But I'd never had the opportunity to," he said. "So it'd always been something in the back of my mind, but it seemed so out of reach. Then I moved here and thought, 'OK, maybe it's not so out of reach. I can take it as a class.'"
.  .  .  .  .  .  . .  .  .  .  .  .  .  .  .  .   .   .   .    .    .   .   .   .   .   .  .   .   .   .  .  .   .  .