We have talked a lot about resilience over the last year, and have shared some practical ways to cultivate that ability. Today, I want to provide some additional tangible strategies to help you further. I have previously discussed that it is critical for kids to be placed intentionally in situations where they can discover their own ability to solve problems and provide value towards a noble cause. This helps youth to believe in themselves as overcomers when the next difficult situation or issue comes their way. It also buffers against the words and actions of peers who want to bring them down because they know their life is caught up in something bigger and cooler.
Even though I regularly struggled with bullying and self-confidence while growing up, my parents were intentional about placing me in safe, supportive learning environments (like Boy Scouts, 4-H, sports, dance, volunteer activities, and summer camps) where I could discover and refine my own God-given strengths and abilities. This helped me to see that I have something great to offer others, and that I could be a part of truly meaningful endeavors that were bettering me for the future and actually making a difference in the world. It also vividly showed me that everyone is going through something difficult (and often way more difficult than I can understand). And that life was most fulfilling when I forgot about my own burdens and worked to lighten the loads of those around me.
This knowledge and the experiences I gained truly equipped me with a higher level of resilience and empathy by captivating my attention, time, and energies with activities that fostered personal growth. As such, I didn't (and couldn't!) get wrapped up in daily melodramas in the social scene among my peers at school. If some of them didn't like me, I cared – but I didn't care too much. This was because I had found my place and my "squad" elsewhere. Your child may not find this in Boy Scouts or 4-H like I did, but she might in coding camps, robotics, adventure races like Spartan or Tough Mudder, or even on missions trips in her state, nation, or around the world. These undoubtedly will increase her aptitude, skillsets, and confidence. But more importantly, they will teach her discipline, responsibility, and teamwork while softening her heart, broadening her worldview, conveying what really matters in life, and deeply inculcating the lesson that she is personally capable of anything she puts her mind to.
Now, I am keenly aware that not everyone has access to – or is privileged enough to enjoy – such opportunities. However, I believe that families can work together and be creative to locate fertile possibilities within their communities that can produce the same outcome. I cannot emphasize it highly enough; doing so will have such a powerful buttressing effect against the hate and harassment that our kids will invariably face. The meanness just won't matter as much anymore because their priorities will have changed. The importance of achieving an empty kind of curated and clichéd popularity will take a backseat to being swept up with like-minded others in a much more fulfilling and worthy pursuit.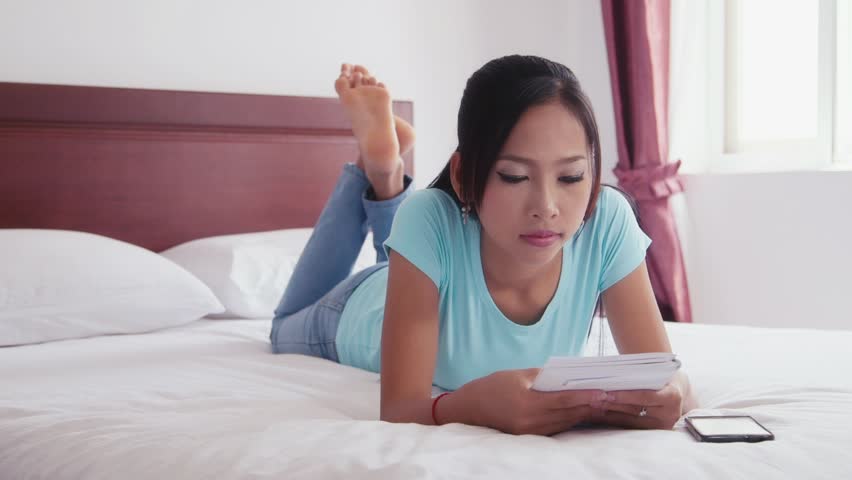 Parents can also take advantage of numerous quality movies and books to teach resilience and empathy, particularly because youth, pop culture, and new media are inextricably entwined (think Netflix, Hulu, Kindles, iPads, Rokus, Chromecasts, etc.). We naturally connect with the structure of story and are profoundly moved by great ones we have heard, watched, or read throughout our life. For me, I have been influenced by fairy tales and Greek mythology in elementary school, to coming-of-age superheroes during adolescence and young adulthood, to sports-themed and war films later in life. Each of those stories inspired me to want to live out a great story in my own life.
As I've learned from one of my favorite authors, Donald Miller, in any and every story or narrative you have a character or protagonist who wants something, and who has to overcome some obstacle or adversity in order to get it. The best stories – the ones that inspire us, the ones that move us – are those where the adversity is tremendous, but where the protagonist perseveres, develops character, becomes the best version of him or herself, and eventually succeeds.
Our own stories may not seem like a Hollywood motion picture blockbuster, but they can be similarly grand and epic. And they can inspire and move others – and lead us to become the best versions of ourselves – if we view the adversity in a redemptive manner. Doing so gives our experience meaning and purpose, and consequently imbues our situation with hope. That's what I want. I want the kids I know who are struggling with anything (be it bullying or other typical teenage troubles) to have hope, first and foremost. Because then they will feel empowered to face their struggle, get help, and know that they can be overcomers.
We should absolutely infuse our children's lives with great stories to provide relatable examples. Below are my favorites (and I can recommend even more if you'd like). Of course, you should consider where your child is developmentally and determine which would be most relatable to their current stage of life. Note that none of them involve a superpower or magic (although some involve animation or CGI) – I'm intentional about that to help ensure relatability.
Movies to teach Resilience:
Alexander and the Terrible, Horrible, No Good, Very Bad Day, Finding Forrester, Facing the Giants, The Blind Side, The Fault in our Stars, Freedom Writers, Diary of a Wimpy Kid: Rodrick Rules
Movies to teach Empathy:
Pete's Dragon, The King's Speech, Les Misérables, Lucas, Zootopia, Inside Out, The Breakfast Club, Sling Blade
Books to Teach Resilience:
Of Human Bondage, Fish in a Tree, The Grapes of Wrath, The Count of Monte Cristo, Island of the Blue Dolphins
Books to teach Empathy:
El Deafo, Wonder, The One and Only Ivan, Same Sun Here, Inside Out and Back Again, Night, Where the Red Fern Grows, Out of my Mind, The Breadwinner
I welcome your own recommendations for extracurricular activities, movies, and books to build resilience and empathy, so I can add to the lists above. Please let us know your favorites, and how you have used them with the youth in your life!
Image sources:
http://bit.ly/2oCRWtm
http://bit.ly/2p0HFnB
The post How Parents Can Build Resilience With Activities, Movies, and Books appeared first on Cyberbullying Research Center.
View full post on Cyberbullying Research Center
#pso #htcs #b4inc