Bailey Martin said she was devastated when she heard about MU's plans to demolish Read Hall because of its place in the campus history community, especially women's history.
Then Martin teamed up with senior Catherine Hutinett and doctoral student Jordan Pellerito to expand efforts to get the word out. Pages and profiles to #savereadhall were created on Facebook,
Twitter
, Instagram and TikTok. 
Their push included dedicating a meeting this month of the MU Undergraduate History Society to preserving Read Hall. The tone was set by an Instagram post displayed on a white board in the classroom in the MU Arts & Science Building: "History is intentional. What the Mizzou administration chooses to preserve and demolish speaks to what history it values."
Read Hall, on Hitt Street south of the Memorial Student Center, was named for Daniel Read, who served as university president from 1867 and opened it to women, according to University Archives. "This building is a testament to the university's move towards a more inclusive institution of higher education and must be preserved," Martin's petition states.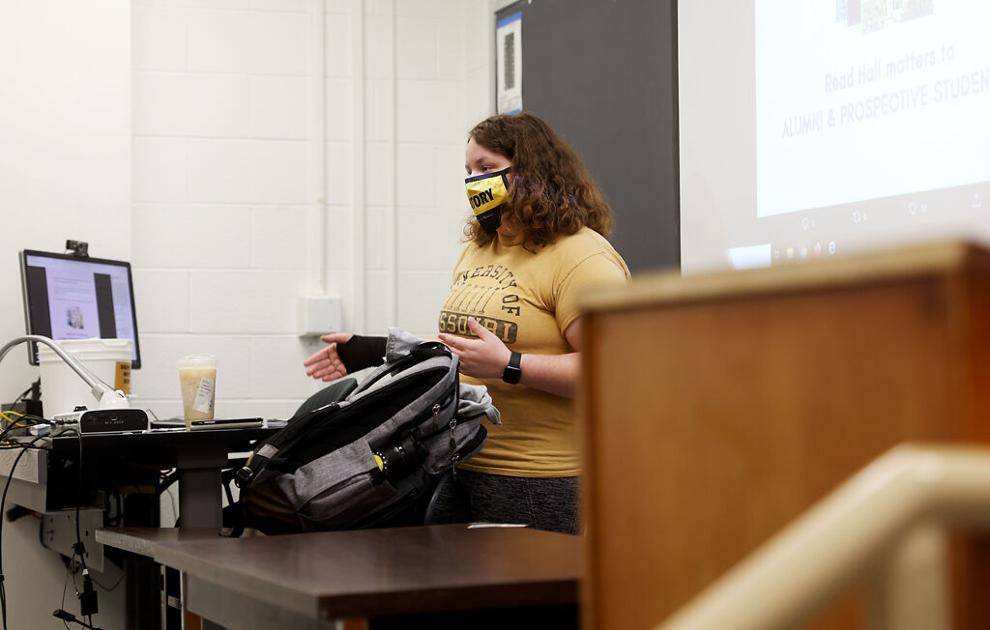 Only a half-dozen people attended the March 15 meeting, but it was a chance for Martin, Hutinett and Pellerito to talk about Read's roles, including as a home to student unions and a place of community for faculty and staff. The Department of History is based there.
"I met so many professors at Read Hall through various picnics and book sales," Hutinett said. "It's making you as a student more comfortable with your community. All of us have sat on that front lawn of Read. It is truly the heart of campus."
The primary driver of MU's plan is financial. The first phase is estimated to save more than $2.5 million in annual operating costs and remove more than $93.7 million in deferred repair and maintenance work.
"We understand there is a lot of history and ties to some of these buildings, and we respect that — these decisions were not made lightly," MU spokesperson Christian Basi said. "But it's a matter of financial stewardship."
When Read Hall was last evaluated, in 2016, it was determined that it would cost about 60 percent of the building's value to renovate it, Basi said.
"That's just not feasible," he said.
Demolishing Read, which would eliminate 19,496 in gross square footage, would save $140,141 a year in operating costs and remove $4.3 million from the university's list of needed repairs, according to the plan. Basi said repair costs include:
$1.1 million for heating and air conditioning.
$815,000 in electrical work.
$730,000 for the building's exterior.
$470,000 in fire and safety work.
$230,000 in plumbing.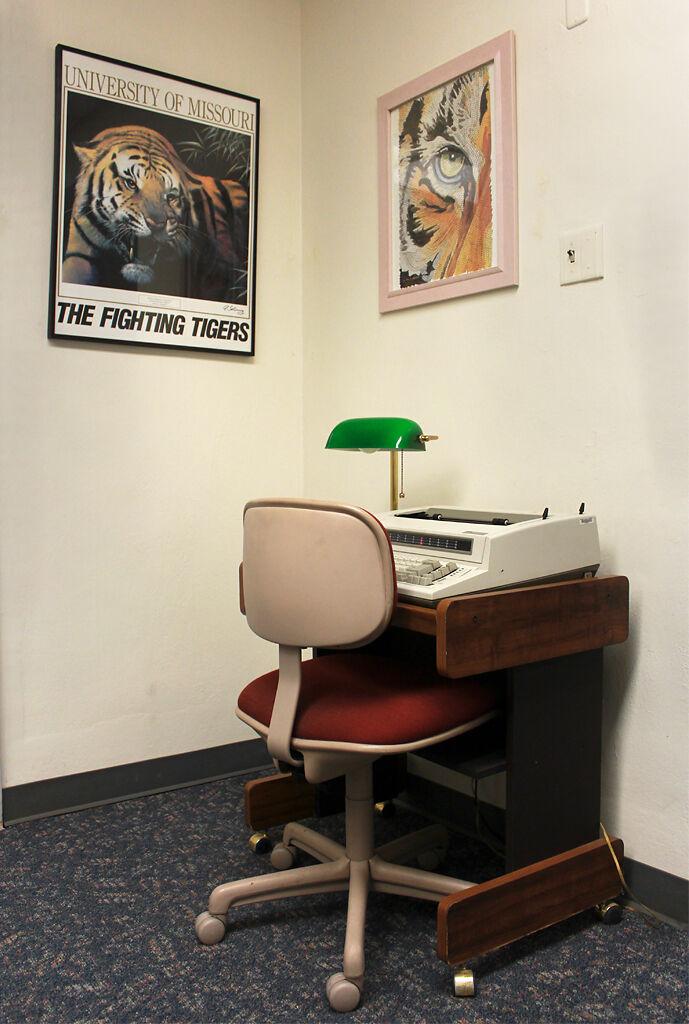 Martin said she recognizes the financial challenges.
"I would like to underscore the fact that we know this will be an expensive project, and obviously this will come at a cost," she said. "But it's an investment in women's history at Mizzou as well as preservation of Mizzou as an institution."
On March 19, a few days after the history society's meeting, Martin, Hutinett and Madelynne Lepsky, also a constitutional democracy major, worked a table outside Read Hall from 10 a.m. to 3 p.m, handing out QR codes that led to the petition when scanned. When asked if they wanted to save the first women's dormitory on campus from demolition, "Heck, yeah!" and "How?" were two of the responses from passing students.
"I think at the end of the day, we have a varied history at the University of Missouri that hasn't always been good," said junior Key Banks, who stopped at the table. "It's even more incumbent upon us to preserve the history that is good, the history that is progressive and the history that makes us the Mizzou we know today."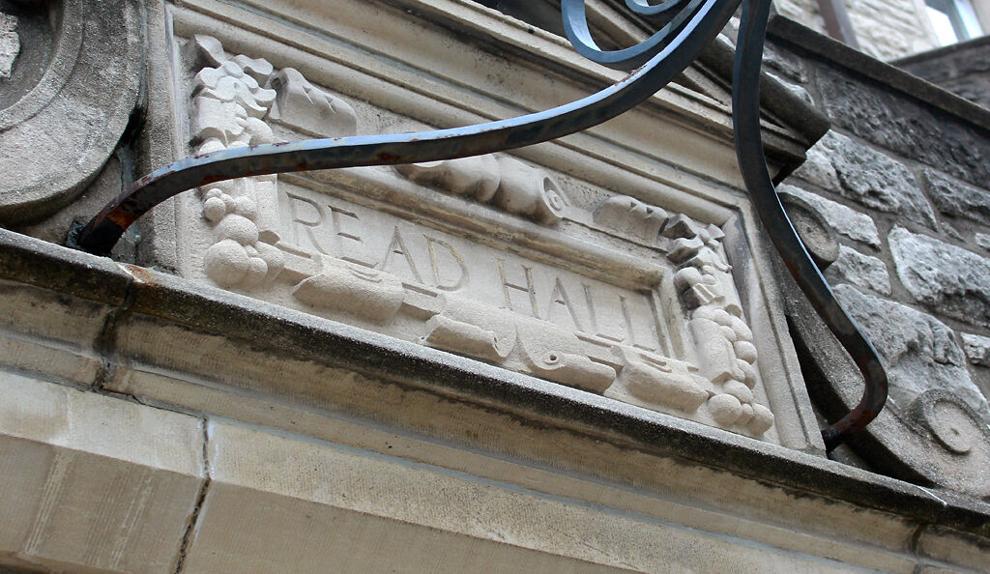 Freshman Kaycee Mackanos said Read Hall definitely means a lot to women at MU. "We've worked so hard to push our boundaries and get to where we are today," Mackanos said.
Lepsky said she knows preserving Read Hall will be hard but worth the effort.
"It definitely feels like it's a fight that hasn't stopped since the year started, of just getting Mizzou to listen to students' demands and listening to what students want, especially in terms of preserving the history that makes students feel included," Lepsky said. "So that's why I think it's most important to me."
The team members received such a positive response that they ran out of QR codes before their window of time ended. They plan to continue their outreach efforts to #savereadhall.
.  .  .  .  .  .  . .  .  .  .  .  .  .  .  .  .   .   .   .    .    .   .   .   .   .   .  .   .   .   .  .  .   .  .