Within Cal State Fullerton's Communications Department is a hard working senior, studying for a degree with an emphasis in advertising. But what her classmates probably don't know when they meet her is that she is a human trafficking survior. 
Jennelle Gordon founded the nonprofit organization, Beyond Freedom, to help women like herself get back on their feet after they have escaped or been rescued. 
Having been trafficked for 10 years herself, starting at the age of 19, Gordon felt like she did not have the resources to heal after such a traumatic experience. Consequently, she created Beyond Freedom to bridge the gap between female survivors and the resources that should be available to assist them in recovery.
"When I got out, I basically had to fake my own death and started my life over by moving to, really fleeing, to an ashram in Thailand, where I was able to study the ancient practice of Tantra," Gordon said. 
Gordon said she healed by learning how to own her mind and thoughts with holistic healing practices and hopes that her organization would be able to teach other female survivors how to rescue themselves from their trauma. According to the organization's website, their services include holistic wellness coaching, finance coaching, a bi-monthly Zoom for survivor support, group calls and more.
"I became obsessed with holistic healing methodology because that's how I healed and so, coming full circle, I really wanted to be able to provide the same types of healing that I experienced for other survivors," Gordon said.
While the organization's services mostly cater to female survivors, they have helped and worked with male survivors as well. However, Gordon emphasized that Beyond Freedom was created to help women, specifically, as she understands the struggles of being a female survivor and the shortcomings of her community in helping women reintegrate themselves into society.
"That really came out of me seeing the gap of when I got out of the life, when I was able to escape my traffickers, and seeing that there was little or no support at that time, which has been seven years ago now. So things have changed drastically for women that were coming out of the life that maybe had children or that just wanted to start over and wanted to have opportunities," Gordon said.
According to a 2016 United Nations Office on Drugs and Crime report, women and girls make up around 71% of all trafficking victims.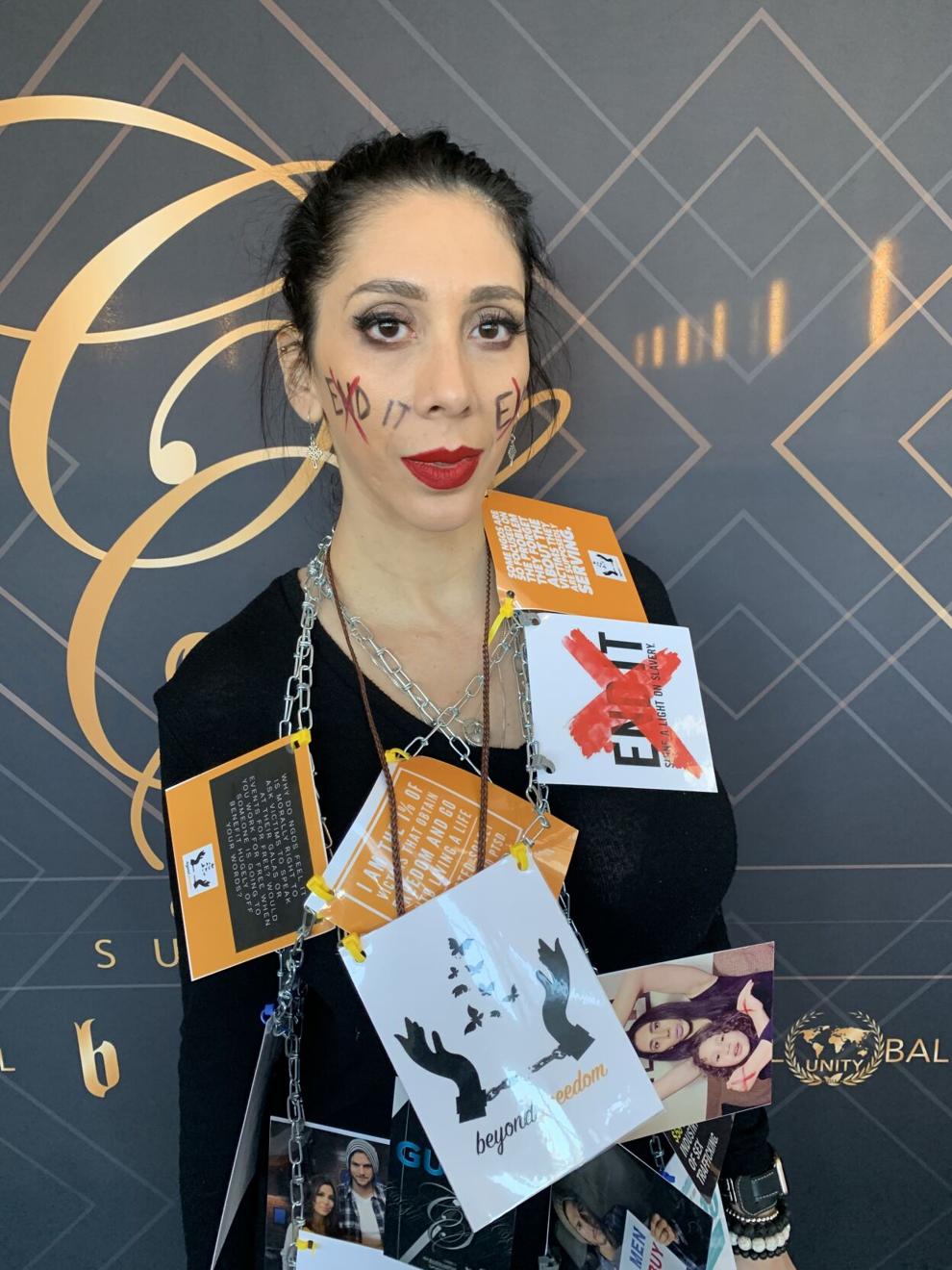 Mission
The organization's ultimate purpose is to get individuals to participate in practical solutions to end human trafficking and support survivors on their journey to reclaiming their lives. Beyond Freedom also works to debunk myths about human trafficking and increase awareness through their five E's: educate, elevate, empower, equip and enlighten. 
The nonprofit currently operates internationally and virtually, but the organization's roots can be traced back to the spring of 2017 when Gordon founded Beyond Freedom as a club at her junior college, Orange Coast Community College. 
"My goal at the time was just to help people in the community realize that human and sex trafficking was something that was happening here, even in the more affluent areas of Orange County, and not just in places, like, you know, there's less developed areas or these more impoverished vulnerable areas that people normally think they would be," Gordon said
What started as a college club that hosted fundraising events on campus quickly turned into a certified nonprofit spreading their mission to the global community. 
Services
Beyond Freedom offers free holistic healing therapy modalities to survivors through one-on-one sessions, group therapy and promotional events. Activities include yoga, dance, music, meditation, nutrition and anti-aging health and wellness.
"I just wanted to be able to offer more services that really help survivors to holistically heal, and to give them opportunity often, to have businesses, to pursue education, to really do what they wanted to do, outside of just finding freedom and then getting into some job that was not really helping them and not really what they wanted to do," Gordon said. 
Gordon said Beyond Freedom is different from other survivor-led human trafficking organizations because they are not faith based, which means they are more open and willing to assist people from the LGBTQ community and are inclined to accept everyone.
"That's our whole emphasis and focus, and we accept anyone, and we want to serve anyone," Gordon said. "We just want to help. So, help people heal, so that they can be empowered to live a life of striving and not just barely surviving." 
Human Trafficking
Gordon said the pandemic buried a lot of important issues and human trafficking was no exception. 
"It really broke my heart and a lot of people in the movement's heart," Gordon said. "We're not doing justice or service to these women because studies are showing that these women end up back in the life, or they end up committing suicide because they can't cope."
Daisy Dena, a CSUF senior who has been volunteering for Beyond Freedom since February, said that human trafficking has definitely spiked since the onset of the pandemic because many people have become vulnerable as a result of losing jobs last year. 
"It's scary. You never really know who is going through what," Dena said. "It can literally be the person sitting next to you in class that is going through something during the night, but during the day, they're still going to school but yet they are still having to do and provide the only way they know how because they're being trafficked by their own family members."
Beyond Freedom took their classes and sessions online, making their resources available at no cost.
April 29
On April 29, Beyond Freedom will host an online event to debunk some of the misconceptions about human trafficking. The event will serve as a platform for survivors to share their challenges, their wins and how they have healed or reclaimed their lives.
"By giving women a voice, and having them share what their stories have been like coming out of the life, and also share with us some of the wins that they've had, and what they're doing in the world, and how we can support them as people, support their businesses and things like that," Gordon said. 
Gordon said one of the ways some organizations exploit the survivors is by having them speak at events like these, raising millions of dollars, but only writing the survivor a $500 check. She said that she believes people can support these women better by celebrating their wins and embracing non traditional processes for rehabilitation. 
"How we end it is by bringing these women back into the community and fully supporting them. And that's what this event is doing. And it's also just creating awareness too to many people about this," Gordon said.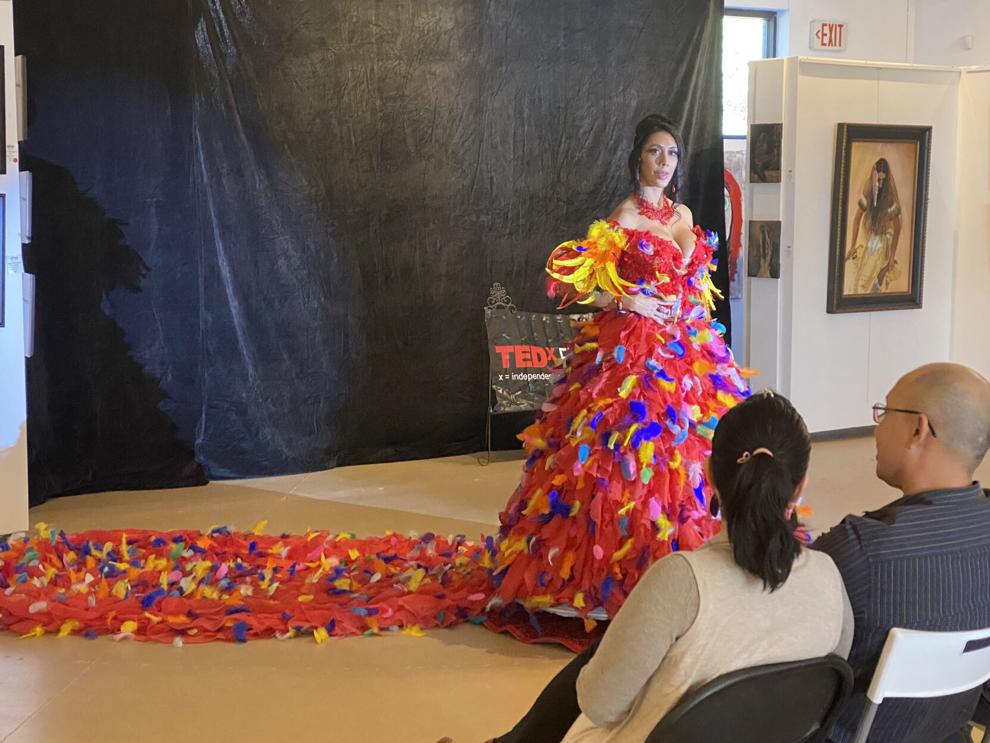 Successes
On top of running a nonprofit organization operating internationally and attending CSUF part-time, Gordon also runs an independent business called The O Factors, where she provides relationship and intimacy coaching.
When Gordon started at CSUF, she decided to major in advertising because the corresponding courses for the major were available at the Irvine Campus, but quickly found that she had a knack for public relations stunts. 
Gordon is also releasing her first book, "The 8 Faces of Freedom" on May 30. On the same day, her first of three TED Talks in Arizona will also premiere.
"We are seeking to make history by creating the human trafficking genre in the TED live, which has not been done yet," Gordon said.