Nearly 1,700 children in Mount Pleasant experience abuse, neglect or trauma each year.
"This issue knows no boundaries – It knows no socio-economic boundaries, it knows no municipal boundaries and it's very serious," said Mount Pleasant Mayor Will Haynie.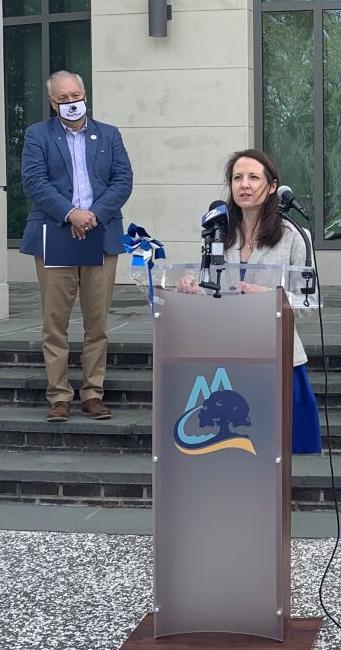 On April 15, Haynie, alongside incoming Police Chief Mark Arnold and leaders from Dee Norton Child Advocacy Center and Windwood Farm proclaimed April as Child Abuse Prevention Month by designating Mount Pleasant as a "pinwheel city."
The blue pinwheels were placed throughout the lawn of the town hall building at 100 Ann Edwards Lane as a reminder for adults to protect children and stay alert of any potential abuse.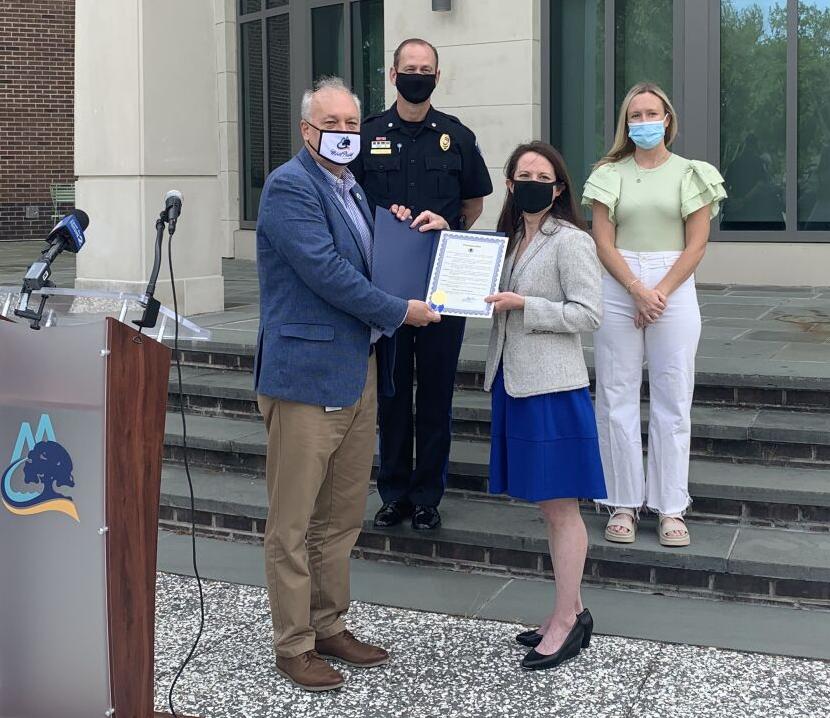 "The pinwheel is something that's a symbol of a carefree childhood, but it's also something that can remind adults in our community that now is the time to have those conversations," said Carole Swiecicki, the executive director at Dee Norton Child Advocacy Center.
Swiecicki encouraged adults to talk with children about boundaries and body safety, and make sure children have a few safe adults they can talk to if they experience any form of abuse. She said the responsibility doesn't solely fall on parents – members of the community should be advocates for all children and be willing to speak up when they suspect abuse. As a preventative measure, Swiecicki encouraged people to speak with family and friends about whether they have talked with their children about these tough topics.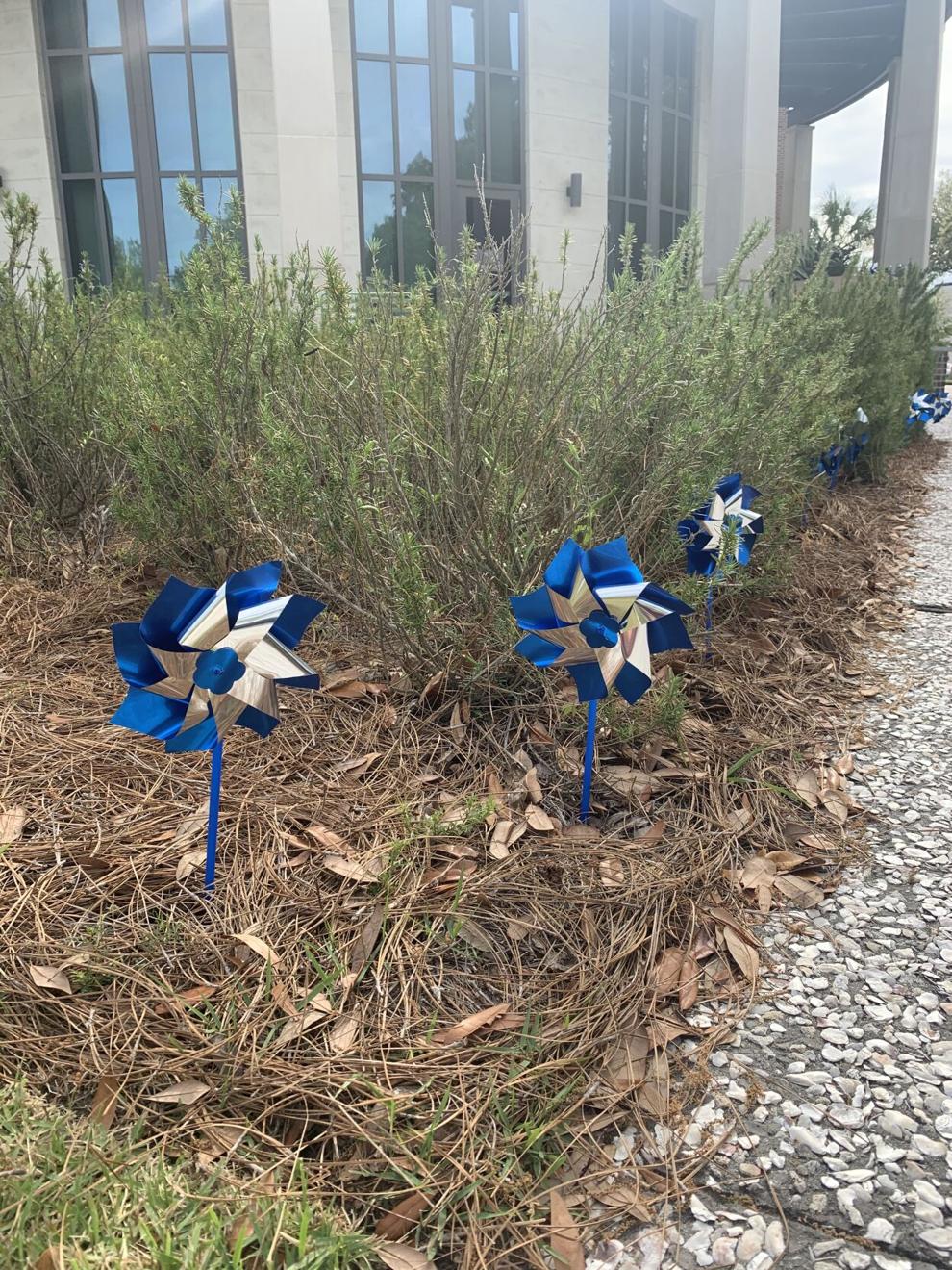 "This April, I challenge you … to take the pinwheels as an opportunity to start a conversation," Swiecicki said.
Dee Norton Child Advocacy Center provides comprehensive care for abused children from the moment of concern throughout the entire healing process. The organization partners with around 30 agencies in Charleston County, including law enforcement, social services, hospitals and other providers to make sure children receive the care they need in a safe environment.
Haynie emphasized that he is proud of Mount Pleasant's low crime rates and high quality of life, but the issue of child abuse occurs everywhere and cannot be ignored.
Arnold said the police department knows children are particularly vulnerable to victimization and partnerships with organizations like Dee Norton Child Advocacy Center aid in making the community safer for all children.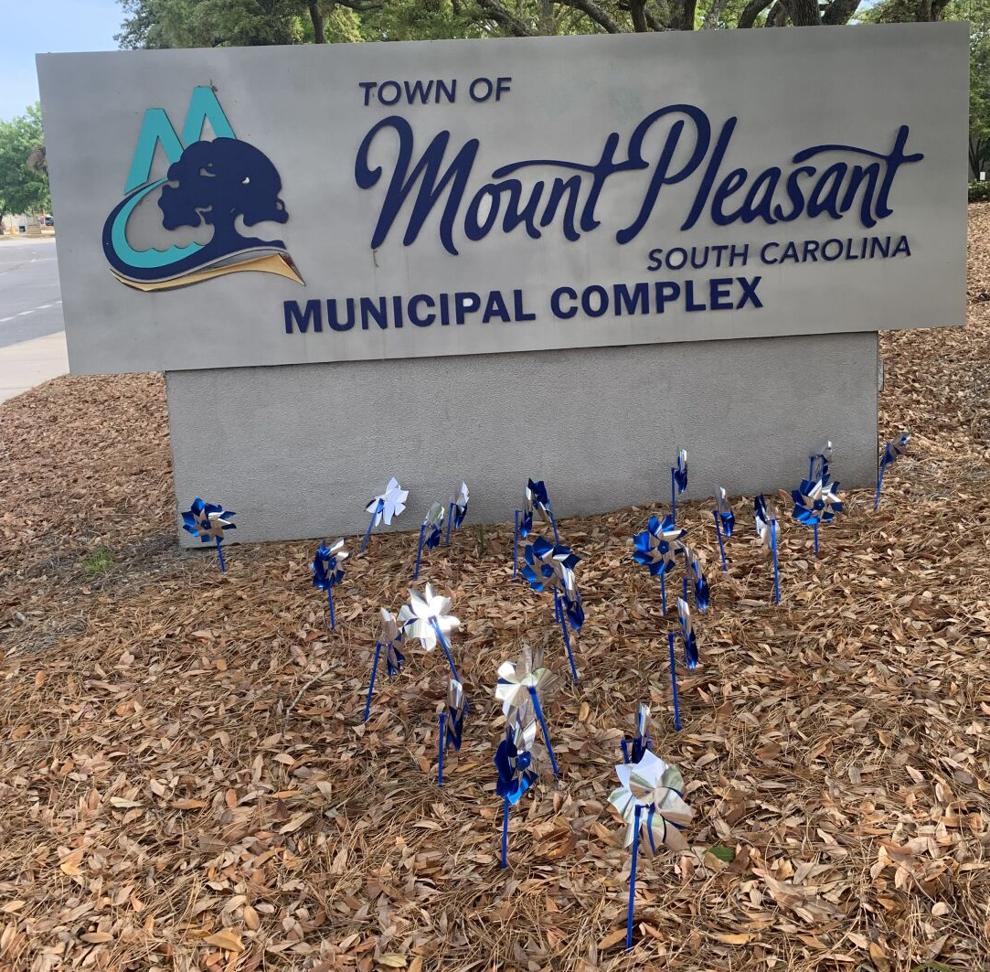 "The police department is committed to protecting victims in our community and keeping our community safe," Arnold said. "All of our officers have a special place in their heart for children."
Windwood Farm is a residential treatment facility in Awendaw for boys throughout South Carolina who are suffering from severe child abuse or trauma. Charlotte Livingston, the development officer at Windwood Farm, said everyone can be a "champion for our children."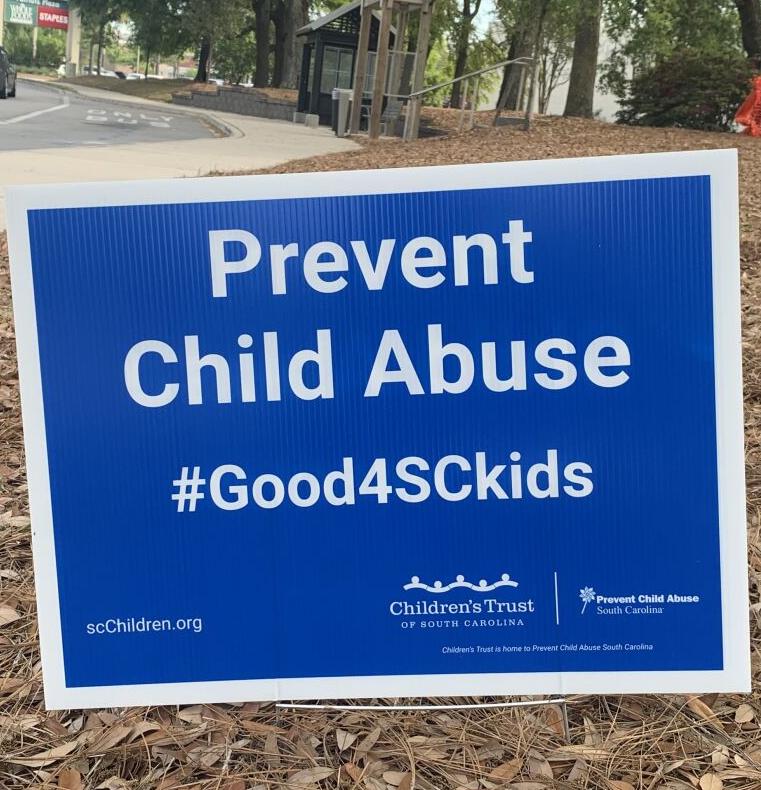 "If you see something, say something," she said.
Swiecicki said one of the most important things adults can do is make sure they focus on their personal health, especially during a tumultuous year, so they can be an active role model for children and advocate for children when needed.
"When adults are healthy, they are people that kids can go to when they feel unsafe," Swiecicki said.
.  .  .  .  .  .  . .  .  .  .  .  .  .  .  .  .   .   .   .    .    .   .   .   .   .   .  .   .   .   .  .  .   .  .