Governor Murphy Signs Police Licensing Program Bill Into Law
Governor Phil Murphy signed S2742/A4194 into law, establishing a police licensing program for all New Jersey law enforcement officers. The new law will require all law enforcement officers to hold a valid, active license issued by the Police Training Commission (PTC) in order to be employed as officers in the State of New Jersey. Governor Murphy first proposed the legislation in May 2022 and the bill quickly moved through both the Senate and Assembly. New Jersey will become the 47th state to establish a police licensing program.
"I thank my legislative partners for acting quickly on passing this bill and sending it to my desk to sign today. This police licensing program will, formally and finally, recognize all who serve in law enforcement in our state as the specially trained and highly skilled professional they are," said Governor Murphy. "Officers holding these licenses will be proven professionals who fulfill their duties with honesty and integrity, helping law enforcement strengthen and rebuild the bonds of trust between police and residents in the communities they serve, especially in our Black and Brown communities."
"This landmark legislation will have real and transformative impact on policing in New Jersey, and will serve to significantly improve trust between law enforcement and the public they are sworn to protect," said Acting Attorney General Platkin. "One of the strongest commitments of the Murphy Administration has been to ensure the continued excellence and success of New Jersey's law enforcement officers, while promoting a culture statewide of professionalism, transparency, and accountability." 
"The licensing of law enforcement officers throughout New Jersey provides an additional layer of professionalism and accountability to the men and women who take an oath to serve and protect the citizens of this great state," said Colonel Patrick J. Callahan, Superintendent of the New Jersey State Police. "I applaud the efforts of Governor Murphy and Acting Attorney General Platkin who have worked tirelessly with the members of the Police Training Commission to enact a statewide licensing program that strengthens transparency and public trust."
READ MORE
Governor Murphy Applauds Biden-Harris Administration in Discussing Importance of State Protections for Reproductive Rights
In the wake of the U.S. Supreme Court overturning Roe v. Wade, Vice President Kamala Harris participated in a roundtable in Atlantic City with Acting Attorney General Matt Platkin, state legislators, and advocates about the importance of state-level protections for reproductive rights. While many other states are making abortion illegal or heavily restricting access to reproductive health care, New Jersey has codified reproductive rights into state law and taken additional steps to both protect and expand access to abortions.
"The Supreme Court took an established constitutional right from the people," said Vice President Kamala Harris. "This is a national health care crisis. Every woman should be able to make decisions about their bodies without government interference."
"New Jersey is prepared to serve as a national model for the defense of reproductive freedom in these turbulent and divisive times," said Governor Murphy. "Our Administration is proud to partner with Vice President Harris, who has been an unwavering champion in the fight for reproductive rights. We will continue to protect this fundamental freedom in our state by expanding access to abortion and shielding both patients and providers. I applaud the Biden-Harris Administration for taking action to protect abortion rights and for joining us today to highlight the importance of reproductive health care rights at the state level for anyone seeking these critical services within our borders."
READ MORE
Governor Murphy and New Jersey Health Commissioner Outline Expanded Monkeypox Vaccine Eligibility, Availability
Governor Phil Murphy and New Jersey Department of Health (NJDOH) Commissioner Judith Persichilli  announced expanded eligibility for the monkeypox vaccine and the State's distribution plan for the 2,700 available doses. The vaccine was previously available to residents with known exposure to a monkeypox case. Going forward, the JYNNEOS vaccine will also be available to New Jerseyans who are at high risk of having been exposed to the virus in the past 14 days. There are currently 45 probable and confirmed cases of the virus in New Jersey.
"As cases of monkeypox continue to rise and our state receives additional doses from the federal government, we are taking these critical steps to increase availability of the vaccine to protect the health of residents," said Governor Murphy. "As my administration works to raise awareness about monkeypox, we encourage our health care and community partners to help spread the word about symptoms, risks, and availability of both testing and vaccines. We will continue to prioritize the health of our communities and take steps to assist and reach residents at highest risk for this virus." 
"New Jersey has been given a very limited number of doses at this time, and the Department continues to press the CDC on timely delivery of additional necessary doses to meet the needs of our at-risk populations," said Health Commissioner Persichilli. "At the same time, residents should be aware of the signs and symptoms of the orthopoxvirus and take precautions to prevent the spread."
For residents with known exposure to a person with monkeypox, the two-dose regimen for Post-Exposure Prophylaxis (PEP) continues to be available through their local health department. Anyone with a known exposure within the past 14 days should contact their health care provider or local health department regarding testing and vaccine eligibility. Local health departments will continue to conduct contact tracing and offer the vaccine to anyone identified as a close contact.
For residents without a confirmed exposure who believe they may have been exposed or are at high risk for having been exposed to monkeypox in the past 14 days, the vaccine is now available through three community partners via appointments only.
New Jersey is expecting additional doses from the federal Centers for Disease Control and Prevention (CDC) and as the State gets additional supply, the Department will continue to expand access to the vaccine. 
READ MORE
Expanding College Access and Affordability for New Jersey Students, Higher Education Student Assistance Authority Board Increases Tuition Aid Grant Amounts for Academic Year 2022-
The New Jersey Higher Education Student Assistance Authority (HESAA) Board unanimously approved across-the-board increases to the dollar values of Tuition Aid Grants (TAG) for Academic Year 2022-2023 at the Board's July 20, 2022 meeting. The Board's decision will implement the nearly $478 million in TAG funding that Governor Murphy and the State Legislature provided in the FY23 budget. This action strengthens New Jersey's TAG program – which leads the nation as the most generous need-based state grant helping low- and moderate-income students pay for college – and complements several other HESAA initiatives funded in the FY23 budget.
"Improving college affordability is a key component of our state's efforts to address socioeconomic disparities among residents," said Governor Phil Murphy. "Expanding access to higher education by reducing financial barriers for students opens the door to countless opportunities they may not have otherwise had. The increased funding in this year's budget represents my administration's ongoing commitment to supporting equitable access to high-quality education for all New Jerseyans."
READ MORE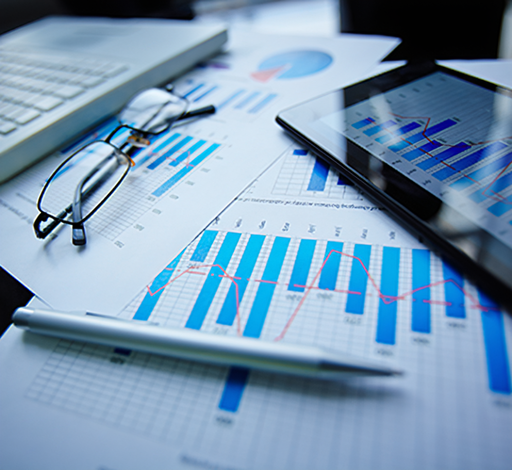 Private-Sector Employment in June Exceeds Pre-Pandemic Levels
Preliminary estimates produced by the U.S. Bureau of Labor Statistics show total nonfarm wage and salary employment in New Jersey increased by 9,800 jobs in June to reach a seasonally adjusted level of 4,212,800. Over the first six months of the year, New Jersey employers have added 96,000 jobs, for an average monthly gain of 16,000.  
The state has now recovered 717,000 nonfarm jobs, or about 98 percent of the number lost in early 2020 due to the impact of the coronavirus pandemic. However, June's private-sector employment (3,629,900) now exceeds the pre-pandemic level recorded in February 2020 (3,621,300) by 8,600 jobs. The state's unemployment rate remained at 3.9 percent in June. 
Based on more complete reporting from employers, the previously released total nonfarm employment estimates for May were revised higher by 3,900 jobs to show an over-the-month (April – May) increase of 10,600.  Preliminary estimates had indicated an over-the-month gain of 6,700 jobs. The state's May unemployment rate was unchanged at 3.9 percent.
In June, employment increases were recorded in five out of nine major private industry sectors. Sectors that recorded employment increases were leisure and hospitality (+7,600); trade, transportation, and utilities (+4,200); education and health services (+3,800); manufacturing (+1,600); and other services (+400). Sectors that recorded decreases were financial activities (-2,700); professional and business services (-2,600); construction (-2,200); and information (-500). Over the month, public-sector employment increased by 200 jobs. 
Preliminary BLS data for July will be released on August 18, 2022. 
READ MORE
.  .  .  .  .  .  . .  .  .  .  .  .  .  .  .  .   .   .   .    .    .   .   .   .   .   .  .   .   .   .  .  .   .  .