Flipping through my parents old photo albums is one of my favorite past-times. Why wouldn't I want that for my kids? In the digital age, we may not take the time to print our pictures. Maybe you think they are safe enough on the Cloud. Will you access them from time to time to look through? Or are you more apt to flip through a physical book in your house? Probably the latter. But who has time to print pictures anymore and make a photo album?
Well, actually, you do. And, the reason is because there is no need to print individual photos. Of course, you can if you want to and there are some beautiful photo album options on Etsy to choose from. Heck! Maybe you want to go a step a further because you do have the time and create a scrapbook. Go for it! Your kids will love you for it as they get older.
When time is not of the essence, you have a plethora of options for creating your photo album completely online. They've made it so easy these days. Other than the time you will wait for your album to arrive in the mail, creating a photo album online takes "virtually" no time at all.
Let's face it, paper will stand the test of time. Printing out photos and having them physically will ensure you will, indeed, always have them. Who knows what technology will be obsolete in 30 years or so. And, God forbid, what if you lose your digital images or for whatever reason, just can't access them.
Simply select the photos you want in your album, upload and create. Then sit back and relax until your album arrives at your doorstep.
Check out these options:
Printique 
This album option is quite polished and provides many different options for size and type of print.
MixBook 
Talk about options! MixBook provides several types of photo albums to choose from and is easy to use.
Picaboo
If you want to customize and personalize, this is the place to go for your photo album.
Shutterfly 
This company is well-known for their cards, but they also stand out in the world of digital photo albums. They make it very convenient with their app as well.  
Snapfish
This company has a reliable reputation and good prices to boot!
Walgreens Photo
We've been using our local drugstores for ages to develop pictures and now Walgreens has an easy-to-use website for creating a photo book.
Vistaprint
Yet another company that has a good reputation, Visaprint provides plenty of options that are easy to maneuver for even the least tech-savvy.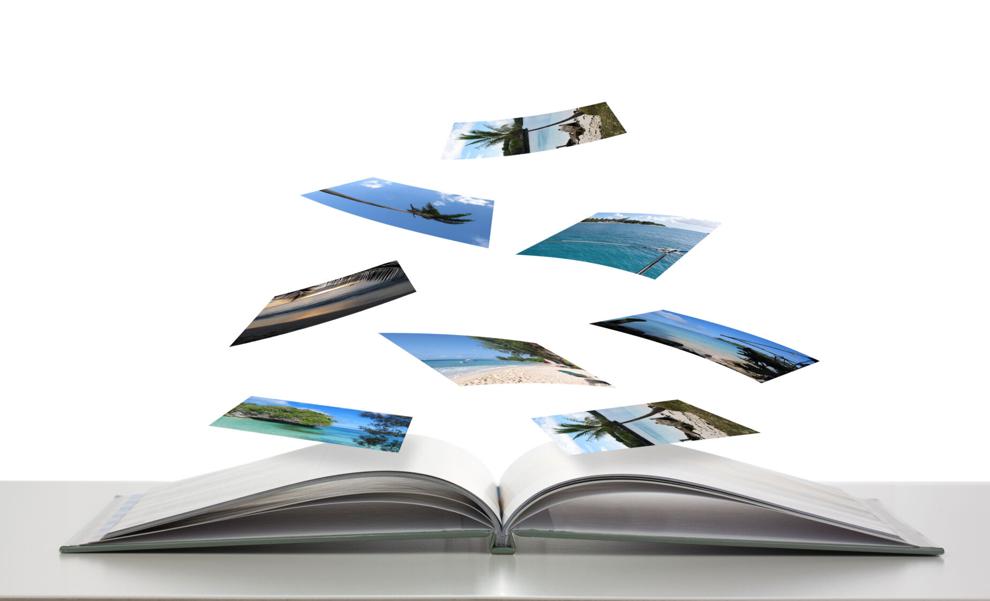 Tips for making a photo book:
If you don't want to transfer your pictures from your phone to your computer, you could utilize the app, like what Shutterfly provides, otherwise you will need to download your photos from your phone to your computer.
Select the photos you want in your album first and put them in a separate folder on your computer.
Some of the plethora of options can be overwhelming. You can easily make simple photo books if you do not need special fonts for type in the book, etc. But have an idea of what you want the album to look like before you start the interface. Remember, less is more when it comes to bold stickers and text.
Pay attention to the chronology of how your photos are placed in the album and move the pictures accordingly before you pull the trigger on ordering.
Ask yourself if you want the album to lay flat. And when it comes to choosing glossy versus matte, the differences are that glossy is good for contrast and color, while matte is better for hiding fingerprints and reflections. If there is a soft-sheen lustre option, that is a good middle-ground between matte and glossy.
Just remember to start simple! Once you get the hang of creating these photo books, you'll surely get hooked and become a pro.
Photo books make great gifts! Did somebody say grandma's birthday was coming up?