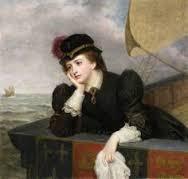 Some birds I know are moving on this weekend.
Some birds I know are moving on this weekend.
And I'm under the sky, I am on the ground,
with my coat.
Some birds I know are moving on this weekend.
~ The Innocence Mission
Back when my belly was swollen with twins, or later, when we had babies and then toddlers in tow — at the grocery, church, the park — we were magnets for comments:
"We have twins! They just got their drivers' licenses."
"We have twins! They're juniors in college now."
"You wait — time will fly so fast."
The folks who said these things appeared so normal, so like us. They weren't wrinkled or bent over or bald. And yet they had kids who were old.
That, I thought, is their story. I looked at those parents like they had cancer or had survived a terrible auto accident. That will never happen to us.
At least not for eighteen years. Which is an eternity, really.
And now here we are, high school graduation looming. Sunrise, sunset.
Handily, there are rituals to mask the semi-tragic as terrific. Parties. Baccalaureates. Announcements in the mail. Three-hour commencements in hot, crowded stadiums. There's even a song. During the next few weeks, school bands everywhere will play it, some more deftly than others. If they're clunky, at least we can snigger a little.
We'll welcome comic relief.
Sometimes all the pomp and circumstance feels like rubbing salt in a wound. Simple things present like milestones: the last paper to proofread, the last attendance note to sign, the last AP exam — don't even get me started on the last ballet recital. I've declared May no-mascara month. I am glad I'm not alone in this long goodbye, that there's a whole endcap at Target with graduation-themed trinkets and trappings — black and white banners and goofy sunglasses shaped like caps with gold tassels. We're good at making a fuss over finishing high school.
Which is nice, because today, more often than not, we skip over things that beg to be more clearly marked. We have funerals and expect the bereaved back in the office the following week. (When Moses died, the Jews mourned for a month. Thirty days of sackcloth and ashes and not a lick of work. Sounds therapeutic, doesn't it?)
I know my daughters are graduating, not dying. But I grieve: we won't ever again sleep under our roof in quite the same way.
Go with God, girls! Maybe I'm overdoing — one is heading to university only 35 minutes from home, the other will be two hours away. We'll visit, call, text. There won't be an ocean between us. How on earth did Ellis Islanders manage? How does one wave adieu, make the crossing? I wonder if I could have boarded the boat as my brave great-grandparents did — perhaps I'm haunted by their losses. I am not one for farewells.
Who is? The uninitiated listen wide-eyed as veterans share stories about sending off their firstborns, how after setting up milk-crate bookshelves and arranging the comforter just so, mom and dad drove away from the dorm in hysterics. About how, once home, they laid on the beloved's empty bed, curled in a ball of pain. They knew the day would come; nonetheless, it hurt like Hades.
On the other hand, there's gratitude. If the marching of time — ravaging, relentless time — is your greatest enemy, doesn't that speak for a life well-loved?
The bitter is cut by tastes of sweet: the lovely person you've raised. The wings that have grown strong enough to fly. And for you come autumn: romantic fireside dinners for two — in your underwear, if you like — and extra closet space.
In May, even sentimental types (like yours truly) take a stab at seeing things rationally — desperate times, you know. So you tell yourself you can live without the teenage snark, without the eyes rolling when all you asked is the trash be taken out. You'll be fine, thank you, minus the piles of laundry and cooking supper in shifts to accommodate busy schedules.
Still, you walk around like someone punched you in the stomach. To keep sane, you try to make peace with paradox. You try to open both palms to the heavens and receive whatever manna floats your way. You know numb won't work. Numb always catches up with you later — and brings friends. You rather hope to get on with life once first semester starts — or at least by midterm — not be caught off guard by a rogue wave of depression.
During these weeks, you are wistful, keen. You shake your head in disbelief — not long ago, it was you unwittingly breaking your parents' hearts. They smiled and took pictures, gave you gas money. Wasn't that only yesterday?
Yesterday (literally) the gutter guy paid a visit at our house. He was like, dude, I'm here to clean your gutters, K?
It rained sludge while years of spring's seedlings and fall's dead leaves were dumped in our yard, the garden, on the porch steps. Thirty unceremonious minutes was all it took to muck a decade of mess.
When it was done, gutter guy stood on the front stoop and announced, suppressing a grin: "Bad news." (Theatrical pause here.) "You totally need a new roof."
He pointed out what I already knew: There are wavy places and water stains up there. And moss, a bumper crop of moss. I nodded — a new roof, you say? Let me sell a kidney on the black market and get right on that. (Have you seen tuition prices?)
After seasons of comings and goings and chapters unfolding and dozens of little births and little deaths, the roof we're under is about to bust a leak — officially. Coincidence? Or poetry?
Either way, it's time.
— This feed and its contents are the property of The Huffington Post, and use is subject to our terms. It may be used for personal consumption, but may not be distributed on a website.
View full post on Parents – The Huffington Post
#pso #htcs #b4inc